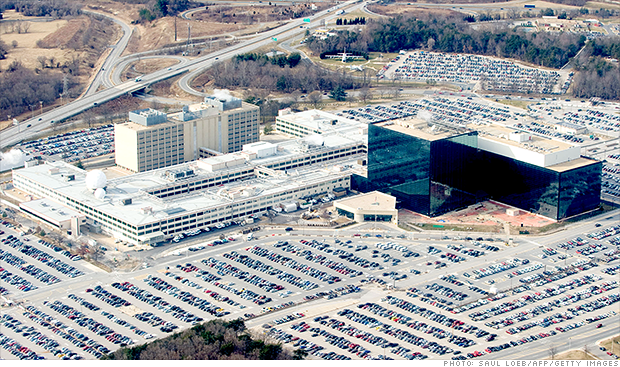 As if the harm the NSA has done couldn't get any worse, now it appears that the NSA is harming America's growth. Companies are fearful for the privacy of their clients, and so are taking their business and data outside of the US to avoid the US. As The New York Times reports:
Microsoft has lost customers, including the government of Brazil.

IBM is spending more than a billion dollars to build data centers overseas to reassure foreign customers that their information is safe from prying eyes in the United States government.

And tech companies abroad, from Europe to South America, say they are gaining customers that are shunning United States providers, suspicious because of the revelations by Edward J. Snowden that tied these providers to the National Security Agency's vast surveillance program.
Paul Waldmen further writes for the Washington Post on how US dominance over technology services may be subsiding as the international community leaves American business for the sake of their privacy:
Just how much business is leaving U.S. shores? One analyst quoted in the story says it could be $35 billion. And for the sky-is-falling perspective: "Forrester Research, a technology research firm, said the losses could be as high as $180 billion, or 25 percent of industry revenue, based on the size of the cloud computing, web hosting and outsourcing markets and the worst case for damages.
Companies have good reason to fear America's invasion on internet privacy. The Associated Press yesterday reported out the NSA targeted one Chinese company:
U.S. intelligence agencies hacked into the email servers of Chinese tech giant Huawei five years ago, around the time concerns were growing in Washington that the telecommunications equipment manufacturer was a threat to U.S. national security, two newspapers reported Saturday.
The National Security Agency began targeting Huawei in early 2009 and quickly succeeded in gaining access to the company's client lists and email archive, German weekly Der Spiegel reported, citing secret U.S. intelligence documents leaked by former NSA contractor Edward Snowden. The New York Times also published a report Saturday about the documents.
Keep in mind all this economic damage is coming even though there's little evidence the NSA's activities stop terror.